125 miles per day included,
$4.95 per additional mile,
Security deposit required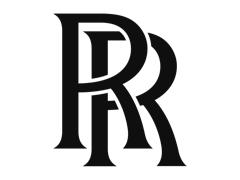 Rolls-Royce Ghost comes powered with a twin-turbo 6.6-liter V-12 engine, rated at 563 horsepower and 575 pound-feet of torque bringing strength to you or a sense of power to your chauffeured ride. Despite the exotic sedan's sheer mass, it can accelerate from 0-60 mph in just 4.8 seconds and is much more agile around corners then its appearance would normally dictate.
Engineering, testing and development are backing up the Ghost Series II with air suspension for a comfortable ride, and active anti-roll and chassis stabilization systems keep the performance up when winding roads present themselves.
Rent this ultra-luxury vehicle bordering on the sports car line. Giving a premium comfort and style from its hand-stitched leather seating to its rich wood trim. This vehicle breathes an air of success that anyone riding inside will feel.
To drive the Ghost Series II is to command. Uncompromising, never ordinary, every detail is precisely engineered to give complete control of the road. But power is nothing without intelligence. Innovative engineering makes driving effortless, so you can forge a graceful path through an ever-changing world.